Dr Stephen Murphy, a Fellow at the ACM will give a lecture next week at the Asian Civilisations Museum in Singapore on Buddhism in Isaan.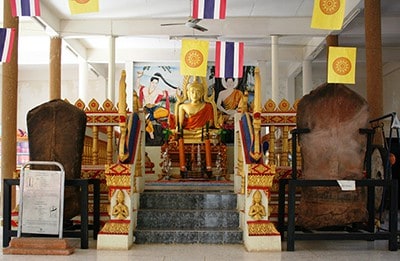 Ancient Artefacts, Modern Worship, and the Origins of Buddhism in Northeast Thailand and Central Laos
Date: 13 June 2014
Time: 7 to 8.30pm
Venue: Asian Civilisations Museum, Ngee Ann Auditorium

This talk traces the evidence for Buddhism in northeast Thailand and Central Laos from its earliest appearance in the 6th and 7th centuries to the local manifestations it exhibits today. The arrival of Buddhism introduced monumental architecture, stone and bronze sculpture, and a definable art style. While the archaeological evidence can tell us much about past Buddhist practices, it also provides a window onto modern belief and worship. Many ancient objects are re-used and repurposed in modern contexts, their antiquity apparently adding to their innate spiritual power. By looking at Buddhism past and present, this talk highlights not only the archaeological evidence for the spread of the religion into the region, but also the continual importance of these ancient objects to the local communities today.
More details here.