An Indonesian video on the Liang Bua cave, where Homo floresiensis was discovered. Video is in Indonesian.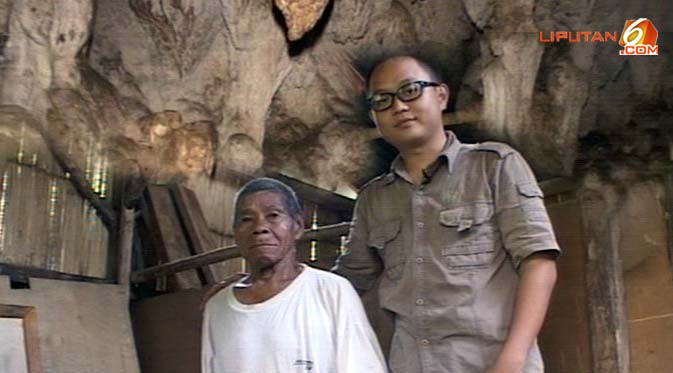 Video: Liang Bua, Rumah Manusia Kerdil Flores
Limputan, 29 November 2012

Keturunan manusia purba di zaman modern selalu menarik untuk diperbincangkan. Seperti temuan di Kabupaten Manggarai, Nusa Tenggara Timur, yang disebut-sebut masih ada keturunan dari manusia kerdil Flores (Homo Floresiensis). Nama itu muncul setelah penemuan fosil di Liang Bua, Pulau Flores, pada 2001.

Liang Bua merupakan gua batu kapur berukuran 40 kali 50 meter setinggi 25 meter. Liang Bua dalam bahasa masyarakat Manggarai berarti gua yang sejuk. Yang lebih menarik lagi, ternyata di bagian atas Liang Bua ada ruang rahasia. Di gua kecil inilah manusia kerdil tidur dan bersembunyi dari binatang buas.

Dari hasil penelitian saat ditemukannya fosil ini, spesies ini memiliki tubuh dan volume otak yang kecil. Sembilan sisa-sisa tulang itu menunjukkan postur paling tinggi mereka adalah sepinggang manusia modern (sekitar 100 cm).
Full story and video here.