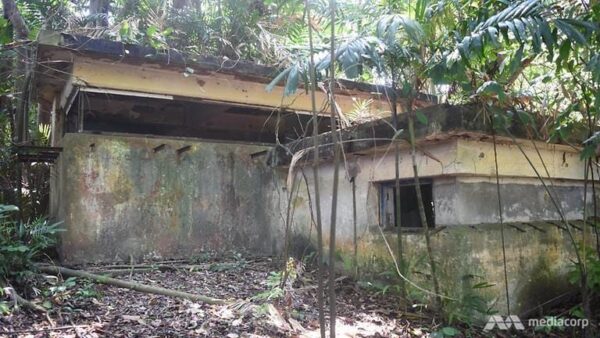 via Channel NewsAsia, 10 May 2019: A non-profit group in Singapore is organising tours to explore the colonial and military heritage of Singapore, in locations such as Mount Faber and Sentosa Island. You can sign up for the tours here.
But the land it sits on remains zoned as a greenfield space and will not be further developed – and for this reason, Keppel Hill Reservoir is likely to remain relatively unknown to most of the general public, community heritage research organisation My Community pointed out.

The reservoir is part of a new heritage tour developed and organised by the non-profit group, which will take members of the public through seldom-seen parts of Mount Faber and Sentosa, including the abandoned British military facilities that dot the area.
Source: Of forgotten reservoirs and underground military chambers: New heritage tour explores Mount Faber and Sentosa – CNA