via Phnom Penh Post, 24 October 2017:
Source: China to fund restoration of Angkor Thom site, National, Phnom Penh Post
See also:
New Straits Times, 15 April 2017: A travel story on the many popular temple sites to visit in Angkor.
THREE decades of friendship! Now that's something to celebrate. And to mark the milestone, my friend Mathini Raman and I decided to embark on an adventure together, one that we'll never forget.
Source: Land of fabled temple | New Straits Times | Malaysia General Business Sports and Lifestyle News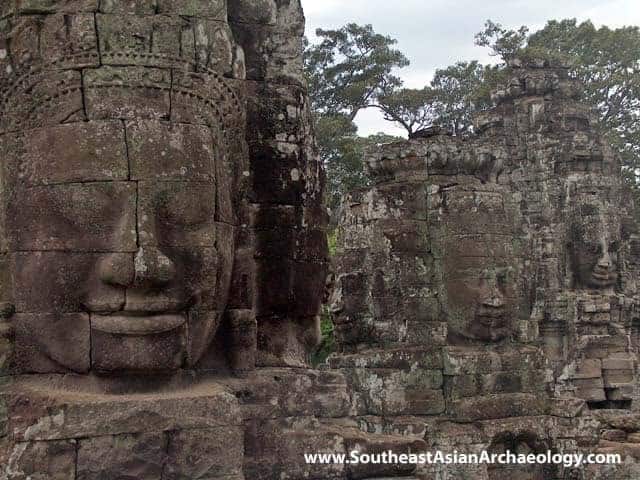 Sorry for the belated post, folks! There was just so much to write about that filtering the pictures to publish took some extra time. In previous Adventures in Angkor we've visited the jungle temple Ta Prohm and ,of course, the famed temple Angkor Wat. The latter has become somewhat synonymous with the entire Angkor, and in fact if you're read closely at the whole slew of Angkor articles that came out this week you'll notice that the less informed pieces call "Angkor Wat" being bigger than previously thought. In reality, Angkor Wat is just one section of a now much larger network of temple complexes – perhaps the most iconic, but not nearly the largest:


Angkor Thom is many times larger than Angkor Wat, which by itself is the size of six football fields. And the even huger rectangular plot that we call the Western Baray was a man-made reservoir. Although no longer in use and now only half filled, one can immediately appreciate the immensity of Angkor's water management system that has made the news this week.


Before we start, here are the places we'll be visiting in this section of Adventures in Angkor:
1. The Southern Gopura
2. The Bayon
3. Baphuon
4. Phimeanakas
5. The Elephant Terrace
6. The Suor Prat Towers