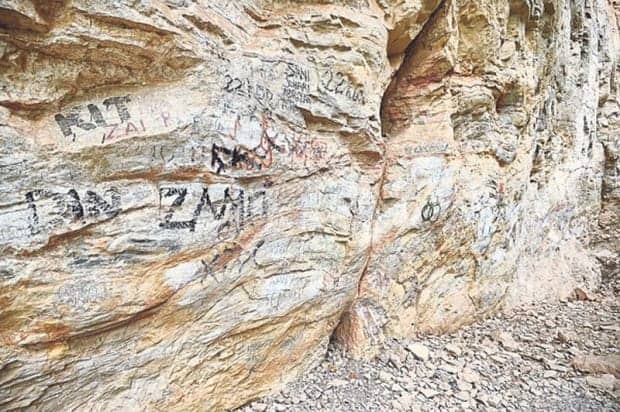 Locals bemoan the lack of maintenance of the Gua Tambun rock art site, despite having been designated as a national heritage site. I recorded the site as part of my MA research several years ago and there was very little or promotion of the site then and it is sad to hear that this is still the case.
National heritage lost to ravages of time and vandals
Malay Mail, 11 April 2015
In another country, a drawing dating back thousands of years ago would have become the pride of the nation, a major tourist attraction and a well-guarded heritage.

Such an artifact would have been flaunted to the extremes, ensuring it would never be lost and continue to generate as much tourist dollars as possible.

But, sadly, that is not the case for the drawings on the walls of a collapsed cave in Tambun, a five-minute drive from the centre of Ipoh town.

Believed to have been discovered by British soldiers in 1959, the drawings are said to be at least 3,000 years old although there have been claims they could even be 12,000 years old.
Full story here.