For readers in Phnom Penh, a lecture by Dr Chen Chenratana on the ancient city of Koh Ker.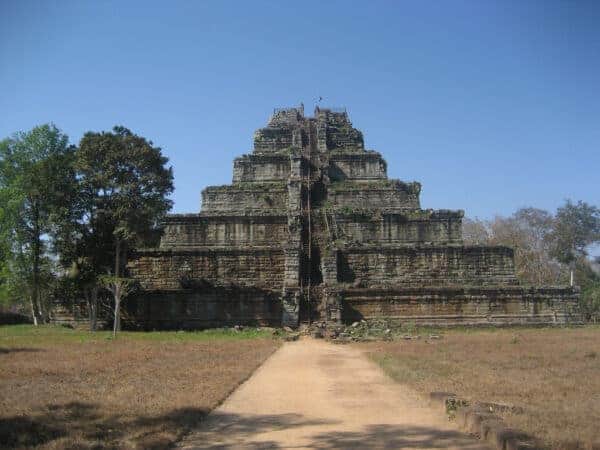 Koh Ker, the City of Linga during the Reign of King Jayavarman IV
Chen Chenratana
Zaman University
21 March 2015, 9-11am
For online registration: https://docs.google.com/forms/d/1YKRHe2QUEkqRhL2zenV7rf_W3O8Cd9DhH6j1xNAcuFc/viewform
In 10th Century Cambodia, King Jayavarman IV moved the capital city to Chok Gargyarin the greater Angkor area, now known as Koh Ker, where he was to stay for twenty years. It was there that Jayavarman IV built religious monuments dedicated to Hinduism as well as large scale infrastructure (i.e. irrigation system, roads) to support the local economy. The concept of urban planning was also developed fully during his reign since the capital was organized in such a way as to consolidate the king's political power and ensure the country's stability, security and prosperity.
This capital city lasted for 20 years, however. It was immediately abandoned after his death. Historians are still debating the underlying motivations behind Jayavarman IV's choice of Koh Ker and the major political events that took place during his reign.