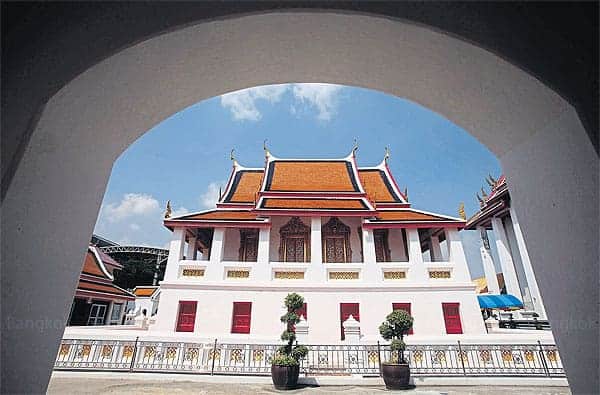 A conflict is brewing between the monks at Wat Kalayanamit in Bangkok and the Thai Fine Arts Department over the illegal destruction of archaeological properties on the temple.
Temple battleground
Bangkok Post, 04 April 2015
Wat Kalayanamit in Thon Buri, which is known for its archaeological charms, seems to be never far from controversy.

The monastery, one of the top 10 city temples for religious tourists, has been involved in many lawsuits due to its development policy that has jeopardised national heritage issues and threatened to tear apart the social fabric of its community.

For nearly a decade, some 200 families who, like hundreds of thousands of people in Thon Buri, dwell on temple land as tenants, have fought against an eviction order issued by the temple in 2006.

The abbot, Phra Phrom Chedi, does not want to keep the long-standing Wat Kalayanamit community on temple ground because of what he describes as rampant drug and alcohol problems. He wants to boot everyone out and build a historical learning centre.
Full story here.