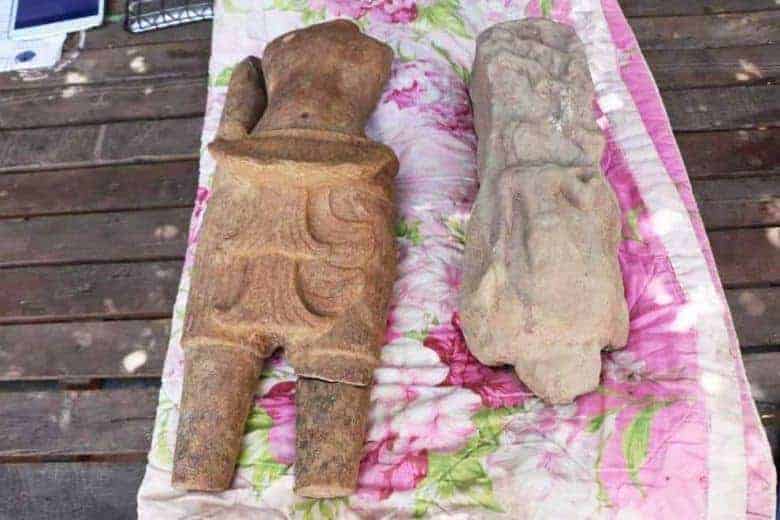 via Phnom Penh Post, 22 July 2019: Two sculptures discovered in Oddar Meanchey province have been designated as national heritage in Cambodia.
Two ancient statues depicting gods have been registered as national heritage by the Oddar Meanchey provincial Department of Culture and Fine Arts after they were discovered by a local farmer last month and then handed to specialists on Friday.

Provincial Department of Culture and Fine Arts director Hong Yoeun told The Post on Sunday that one of the statues depicted Vishnu and was 51cm tall and 18cm wide, while the other, 40cm high and 14cm in width, was in a style commonly found on ancient temple walls.

"The two statues of gods were made from sandstone during the Angkor era or in the Koh Ker style of some thousand years ago," he added.
Source: Ancient artefacts depicting gods listed as national heritage | Phnom Penh Post
See also: