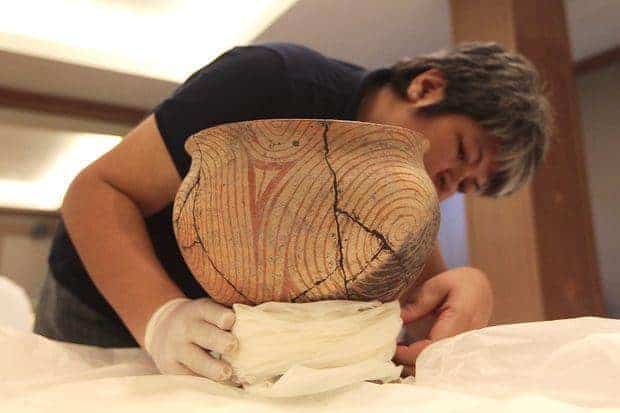 Thailand announced last week the return of more Ban Chiang artefacts from the US, this time from the Mingei Museum in San Diego.
San Diego museum to return artefacts
Bangkok Post, 07 March 2015
A San Diego museum will be told to return to Thailand ancient artefacts found in a high-profile 2008 US federal investigation into allegations the museum had received looted cultural treasures, authorities said on Friday.

Dozens of pieces of pottery and other items from the prehistoric settlement of Ban Chiang, a Unesco World Heritage Site, were tagged as evidence at the Mingei International Museum during a series of raids that targeted four California museums.

The Mingei artefacts had been left in the museum's vaults for the last seven years.

"After a careful review of the matter, we are planning on lifting the 'seizure in place' order and directing the museum to repatriate the artefacts that we believe were illegally obtained," said Thom Mrozek, spokesman for the US Attorney's Office in Los Angeles.
Full story here.