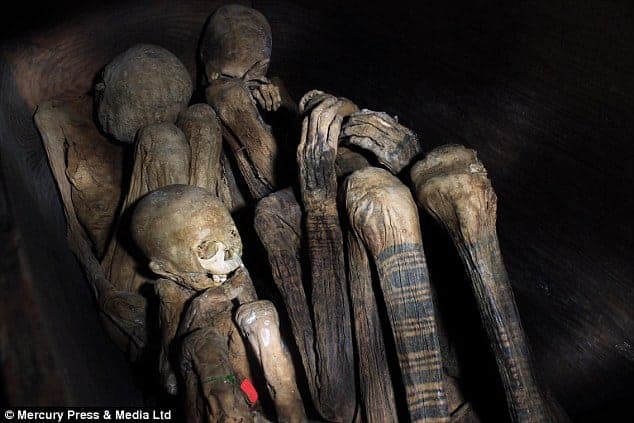 A feature on the burial practices of the Ibaloi, who desiccate their dead and deposit the bodies in mountain caves.
Remains of the Fire Mummies: Ancient Ibaloi people SMOKED their dead 1,000 years ago… and stored them in caverns 4,000ft up the side of a Philippine mountain where they still lie
Daily Mail, 21 January 2015
A dark cave thousands of feet up the side of a remote mountain in the Philippines is the final resting place of these curious corpses known as 'fire mummies'.

The Ibaloi people, an ancient race from the Philippines, smoked their dead dry for months to mummify them – giving them their firey nickname.

The preserved remains lie in dark caverns 4,000ft up the side of Mount Timbac, near Kabayan in the province of Benguet, 200 miles north of capital Manila.
Full story here.