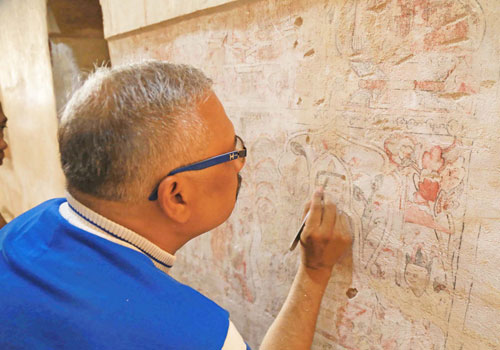 Bagan residents are seeking a greater portion of ticket revenues to help with the preservation of the monuments – the current rate is an appalling 2%, which is up from the previous rate of 0.
Bagan locals seek bigger slice of entrance fee for pagoda preservation
Myanmar Times, 15 March 2016
Bagan needs more cash
TTR Weekly, 17 March 2016
Bagan residents want more. Outraged at the disclosure that only 2 percent of the takings from the entrance fees paid by tourists goes toward the upkeep of the ancient religious buildings that constitute one of the country's premier tourist sites, they are taking up the matter with the incoming government.

The Bagan Regional Development Association, a group organised by local tourist guides, and residents also object to the secrecy that they say surrounds the collection operations of the Myanmar Tourism Federation.

Association chair U Khin Maung Nu told a press conference in Bagan on March 13 that they want to see "at least half" the takings from the Bagan tourism zone to go to the maintenance of the pagodas and regional development.