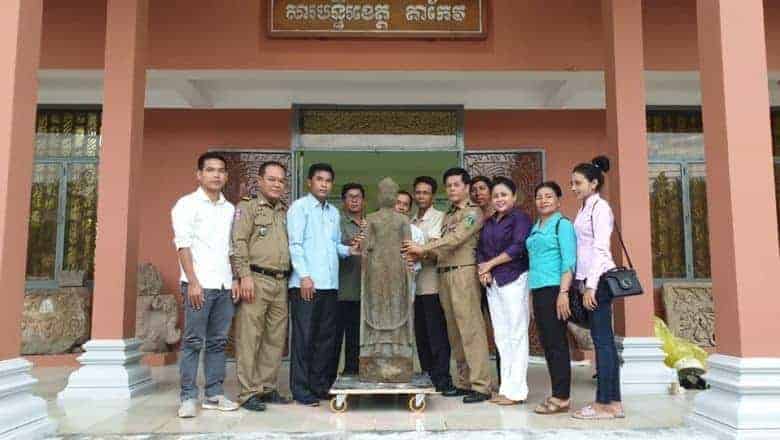 via Phnom Penh Post, 11 June 2019: Phnom Da-era Buddha statue unearthed by a local villager and handed to the museum.
Takeo authorities said on Monday that the province's residents were the main source of artefacts and statues received by its museums. The province, home to 34 pre-Angkor Empire temples, has a claim to be the origin of Khmer civilisation.

Chhorn Bunhak, the deputy head of the provincial museum, told The Post on Monday that Takeo was the site of Cambodia's first civilisation.

There are two museums in the province. One is the provincial museum in Takeo town and the other is in Angkor Borei district, where artefacts unearthed at the area's Funan-era temples are researched and kept on public display.

"I have just taken office here. I have received one artefact. Three others were handed over before I took office this year," Bunhak said.
Source: Fourth ancient artefact handed over to Takeo museum this year | Phnom Penh Post