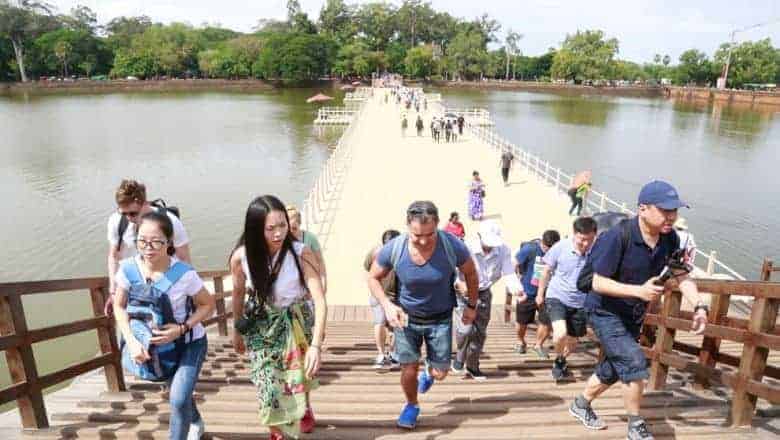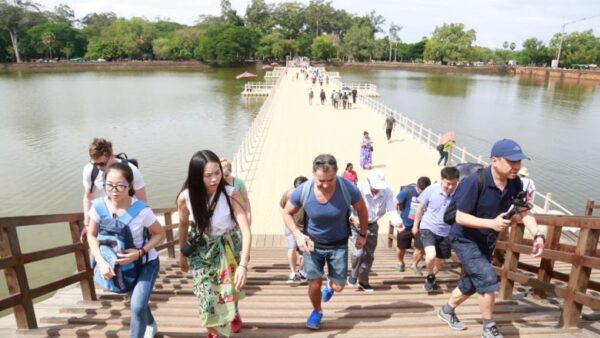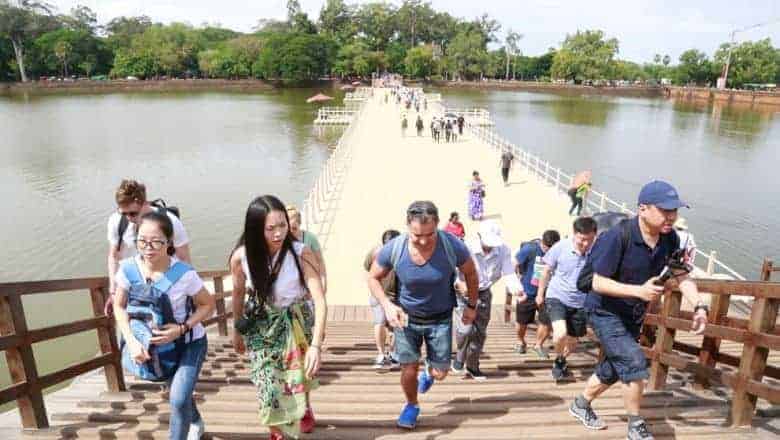 via Phnom Penh Post, 16 July 2019 and other sources: The Cambodian Ministry of Tourism vows crackdown on 'zero-dollar' tours and blames them for the decline in visitors to Angkor. I think 'zero-dollar' tours are a problem, but I'm not sure if they are a main factor in the current tourist decline.
Minister of Tourism Thong Khon has blamed "zero-dollar" tour operators for the decrease in foreign tourists to Angkor Archaeological Park in the first half of this year and has called for action against them.

Angkor Archaeological Park received 1.24 million foreign visitors in the first half of this year, down more than eight per cent compared to the same period last year, as ticket sales declined nine per cent to about $55 million, a Xinhua News Agency report said.

During the closing ceremony of last week's Siem Reap Tourism Master Plan Workshop, Khon said "zero-dollar" tour operators are "destroyers of tourist destinations in Siem Reap province".

"Why were tourists in Siem Reap province down these six months? There are many factors, but one factor that we found is because of the zero cost tours."

"Zero-dollar tour operators . . . give tours without taking a profit, but they bring guests to places charging exorbitant prices on souvenirs, food and accommodations and then take commissions," said Khon.
Source: 'Zero-dollar' tours under fire | Phnom Penh Post
See also: