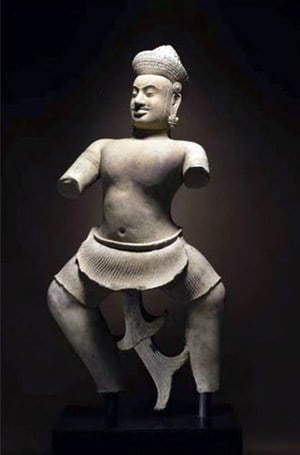 via New York Times, 12 December 2013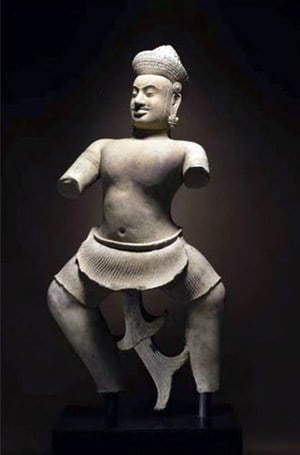 An ancient statue of a Hindu warrior, pulled from auction two years ago because of assertions that it had been looted from a temple deep in the jungles of Cambodia, will be returned to that country under an agreement signed on Thursday by Sotheby's, its client and federal officials.

The accord ends a long bare-knuckled court battle over the Khmer treasure, a 10th-century statue valued at more than $2 million. The Belgian woman who had consigned it for sale in 2011 will receive no compensation for the statue from Cambodia, and Sotheby's has expressed a willingness to pick up the cost of shipping the 500-pound sandstone antiquity to that country within the next 90 days.
Source: Disputed Statue to Be Returned to Cambodia | New York Times